Overview
UW Urology Department has a mission to educate for the future by providing clinical and research training for candidates interested in academic- or community-based careers.  We aim to recruit the most talented and diverse students possible, to train resident scholars for leadership aspects of clinical urology and expose all of our trainees to UW's vast research opportunities and mentorship for residents on both the 6-year, and 5-year tracks.  According to the Doximity Residency Navigator survey, which includes peer nominations from board-certified U.S. physicians, the University of Washington Urology Residency Program is ranked the #10 program by reputation.
The surgical and clinical training environment at the University of Washington is exceptional.  Residents gain excellent exposure to urology through their rotations at a major academic medical center specializing in tertiary and quaternary care (UWMC), a level one trauma center and safety net hospital (Harborview), a free-standing children's hospital (Seattle Children's), a well-respected VA hospital, and an excellent private practice experience.  All of these sites are recognized centers of excellence that serve as major referral centers for the region.  As a result, the surgical exposure to complex as well as routine urologic conditions is robust.
Our teaching faculty are aware and engaged.  Our educational curricula and spaced learning questions (knowledge base), robust and mature simulation curriculum and strong surgical volumes (technical skills), communication and Team STEPPS training (communication), and UW Wellness and GME office (professionalism, counseling, wellness) combine to create a holistic training environment.
Residency tracks
Clinical track
Clinical track
Length: 5 years
Positions: 2
Clinical training: 5 years clinical urology training
Research training: Dedicated and protected research blocks in the U-3/U-4 years.
 
Research track
Length: 6 years
Positions: 2
Clinical training:  5 years clinical urology training
Research training: 1 dedicated year (PGY-4) in addition to projects throughout residency.
Roles, responsibilities & patient care activities
Residents are physicians-in-training. As such, they learn by attending didactic sessions, reading urologic materials and experiencing meaningful encounters with patients. Each resident is given progressively greater responsibility according to their level of education, ability and experience.
Interns (U1)
The urology interns will spend a minimum of three months on the urology services. The remainder of the time, the intern will experience general surgery, ICU and other sub-specialty rotations across the rich and varied landscape of UW Medicine's healthcare system.
Junior residents (U2-U3)
Junior residents provide care for patients on the various urology services, and are supervised by an attending physician. A junior resident will:
Collaborate with or lead the urologic surgical team in providing care in the emergency department, inpatient and ambulatory settings;
Provide consultative services;
Participate in the education and supervision of medical students
Senior and chief residents (U4-U5)
Senior and chief residents are the leaders of the urology teams. Chief residents in their final year of clinical training and have inpatient and/or ambulatory responsibilities, intensive surgical experiences and administrative duties. These senior residents supervise and coordinate the teaching of junior residents and medical students. They work under the direction of the urology attendings and in close association with the program director and hospital program delegates to achieve common educational goals and improve resident training.
Our graduating chief resident surgical volumes are excellent with between 2,200 and 2,600 cases at graduation. They far exceed the minimum case numbers in all areas and provide a diverse and deep exposure to all the core areas of urology. Our training program has at least 2 fellowship trained faculty members in all of the sub-specialties of urologic practice.
Rotations
The UW Urology Residency is affiliated with UW School of Medicine. Residents rotate through the following hospitals/rotations: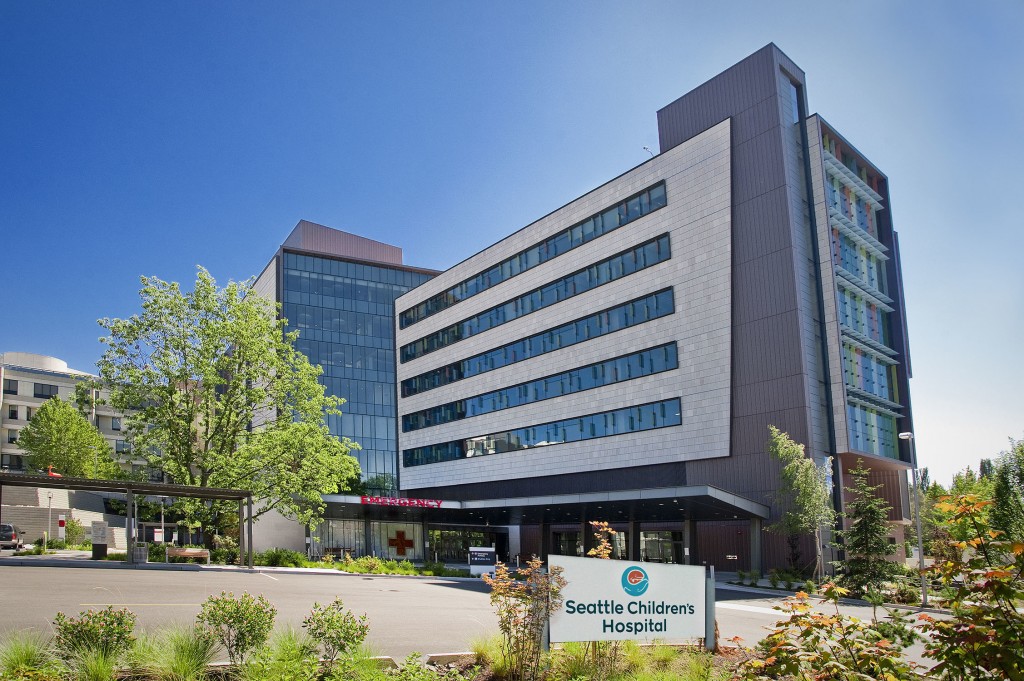 SCH is one of the nation's top children's hospitals according to US News and World Report. Seattle Children's Hospital is a 250- bed children's general facility with 11,427 admissions in the most recent year reported.
learn more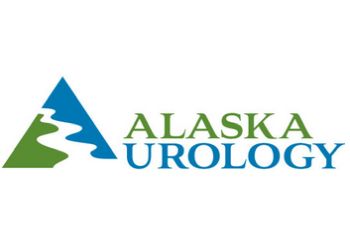 Alaska Rotation
In partnership with Alaska Urology our U-4 residents spend 2 months with this active 9-person private practice group in Anchorage, Alaska. The group works at 2 hospitals, 2 clinics, and 2 ambulatory surgery centers.
learn more
Residency Research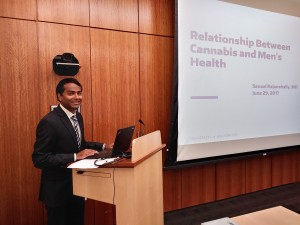 The goal of this training program is to provide an unsurpassed environment for the research training of surgeon scientist trainees embedded in a vibrant and creative residency program at one of the world's most prominent research universities. Our philosophy regarding the essential features of research training for residents includes a central role for the research project.
High-impact research projects open to residents might include urologic technology development for NASA in anticipation of manned spaceflight to Mars; determining through atomic force microscopy how E coli remains adherent in a flowing stream; exploring molecular markers of early (active surveillance) or advanced prostate cancer; creating novel bladder cancer xenografts; and defining new fields in health services and health metrics.