Overview
The UW Medicine Kidney Stone Center at Northwest Hospital brings together a multidisciplinary team of experts in urology, nephrology and nutrition to provide a single point of care for patients suffering from acute or recurrent kidney stones. By bringing together all services in a single location, we can deliver better and more efficient care at every phase of treatment and prevention of this painful condition.
We treat kidney stones using the latest minimally invasive surgical and nonsurgical procedures, such as extracorporeal shock wave lithotripsy, ureteroscopy and percutaneous nephrolithotomy. Our team uses state-of-the-art tools such as Holmium lasers and specialized ultrasonic and ultrasound equipment.
At the Center, we don't just treat kidney stones; we want to prevent their recurrence. Our nephrologist focuses on the overall kidney health of our patients, and our dietician works hand-in-hand with patients on a personalized plan to make their first kidney stone their last. The Center also participates in national research into kidney stone prevention and treatment, so we can offer patients access to clinical trials of newly developed therapies and treatments.
Patient Stories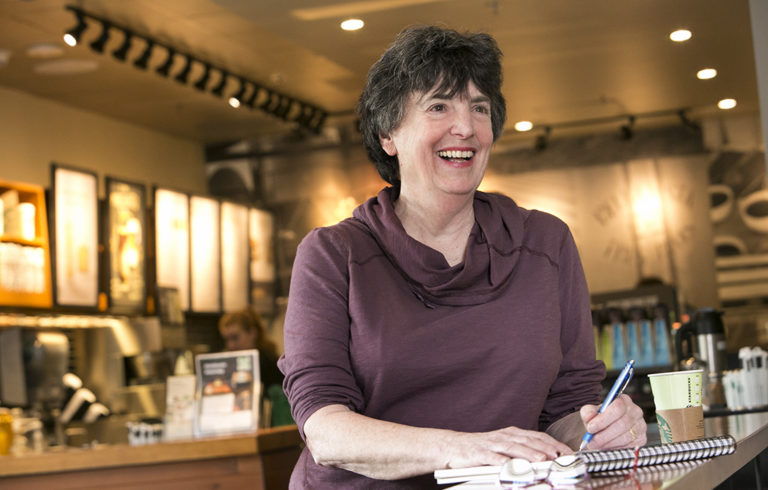 Kathy Jones, patient #2 at UW Medicine's newly opened Kidney Stone Center at Northwest Hospital, recently shared her experience at the Center following the discovery of a badly infected kidney with an 8-millimeter kidney stone, along with some smaller stones. The retired amateur artist and avid traveler had her stones surgically treated via minimally invasive laser equipment by Dr. Robert Sweet, the Center's Medical Director and a Professor of Urology with UW Medicine.